第 2 回:TELL ME A STORY ABOUT…
---
特集:面接指導のProfessionalが語る『面接の極意』 > TELL ME A STORY ABOUT…

■
Lisa Wechsle 先生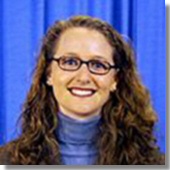 米国トップの MBA スクール (Darden Graduate School of Business) で MBA 在校生 を相手に履歴書の作成・面接トレーニング等を指導していた Lisa 先生が この度「面接指導の Professional が語る『面接の極意』」というコラムを持つことになりました。MBA、外資系企業就職の面接を控えた方は必見です!!
In almost every MBA/job interview, you will be asked to tell a story to demonstrate a certain skill set necessary to succeed in an MBA program and/or in the business world. You may be asked to tell a story about your leadership, teamwork, or problem solving skills. If so, using a structured answer will help you highlight the key points the interviewer is looking for and de-emphasize the unimportant details.
I recommend that you answer these "story" questions in the "CAR format." No matter what kind of story you are asked to talk about, remember to briefly explain the "Context," then add details about the "Action" steps you took, and the explain the "Results" you achieved.
CAR Format:

C=
Context
(Be very

brief!

This is the least important part of the story. Use the minimal details necessary to set the scene.)
A=
Actions
(Take the interviewer step by step explaining the actions and

skills

you used to handle the situation. This is a key part of your answer.)
R=
Results (It is also very important to explain the results you achieved, the

positive

feedback you received

, and

what you learned

from the situation. This is also a key part of the story.)
The following are three examples, including an excellent, mediocre, and poor answer to this interview question:
What is an example from your professional experience that you think highlights your leadership experience very well?
Excellent Example:
Context:
Of the multitude of experiences I've had to exercise my leadership skills, the time I would like to tell you about is when I needed to set a clear operational policy for my department.
Actions:
In order to achieve efficient operations, I first explained the necessity of a new policy with my staff.
Next I discussed and assessed with my staff where the problems with the current policy were.
Through these steps, I evaluated that significant problems were prominent our financial division.
Finally, I negotiated with the senior managers of my corporation to ensure that the viewpoints of my staff and the organizational needs of my department were represented and aligned with the overall company policy.
Results:
As a result of this process, I was able to devise a new organizational policy that incorporated the expertise and advice of my staff and addressed the financial priorities of the division. Through this experience, I recognized that to achieve success, the first step is to share perspectives, so that common goals can be established. It has become crystal clear to me that by incorporating team members' ideas, a leader is simultaneously motivating the team members. I have also learned that it is important to keep the needs and concerns of both parties in mind when negotiating in order to be successful. In fact, I think it is these leadership skills that will enable me to succeed in class and team discussions at School X.
Mediocre Example:
Context:
At one time, my department really needed a new policy. The operations just were not efficient.
Actions:
So, I talked to my staff to tell them why we needed a new policy learn about why they think current problems existed.
Then, I met with the senior managers of the corporation to tell them our needs.
Results:
I was able to succeed in developing a new company policy since I met with the senior managers, as well my staff. I've learned the importance of communication skills in leadership through this experience.
Poor Example:
Context:
Once I had to help my department with an important project, since we had lots of problems with everything going on in the office and no one knew why.
Actions:
So, I met with a lot of people and motivated my team members.
Results:
And finally, we were able to develop a new policy, which was very important.
---
Remember, the interviewer is seeking to see the skills you have developed from your previous experiences that you can transfer to success in the MBA program at this particular school. The CAR format will help you to tell effective interview stories to highlight what the interviewer wants to find out about - your transferable skills and effectiveness!
---



©2023 まなび株式会社 All rights reserved.